Books that bring Australia's forgotten history to life
Life So Full of Promise: Further Biographies of Australia's
Lost Generation
Above is the Murrumbidgee River at Soapworks Bend west of Hay in the Riverina, close to the former site of the soapworks where Tom Callaway worked. Tom's son Norman is one of the main characters in Life So Full of Promise, and a photo of him is on the cover. Norman lived at Hay until his family moved to Sydney when he was 16.
Life So Full of Promise is Ross's latest book and his second multi-biography about Australia's lost generation of World War I.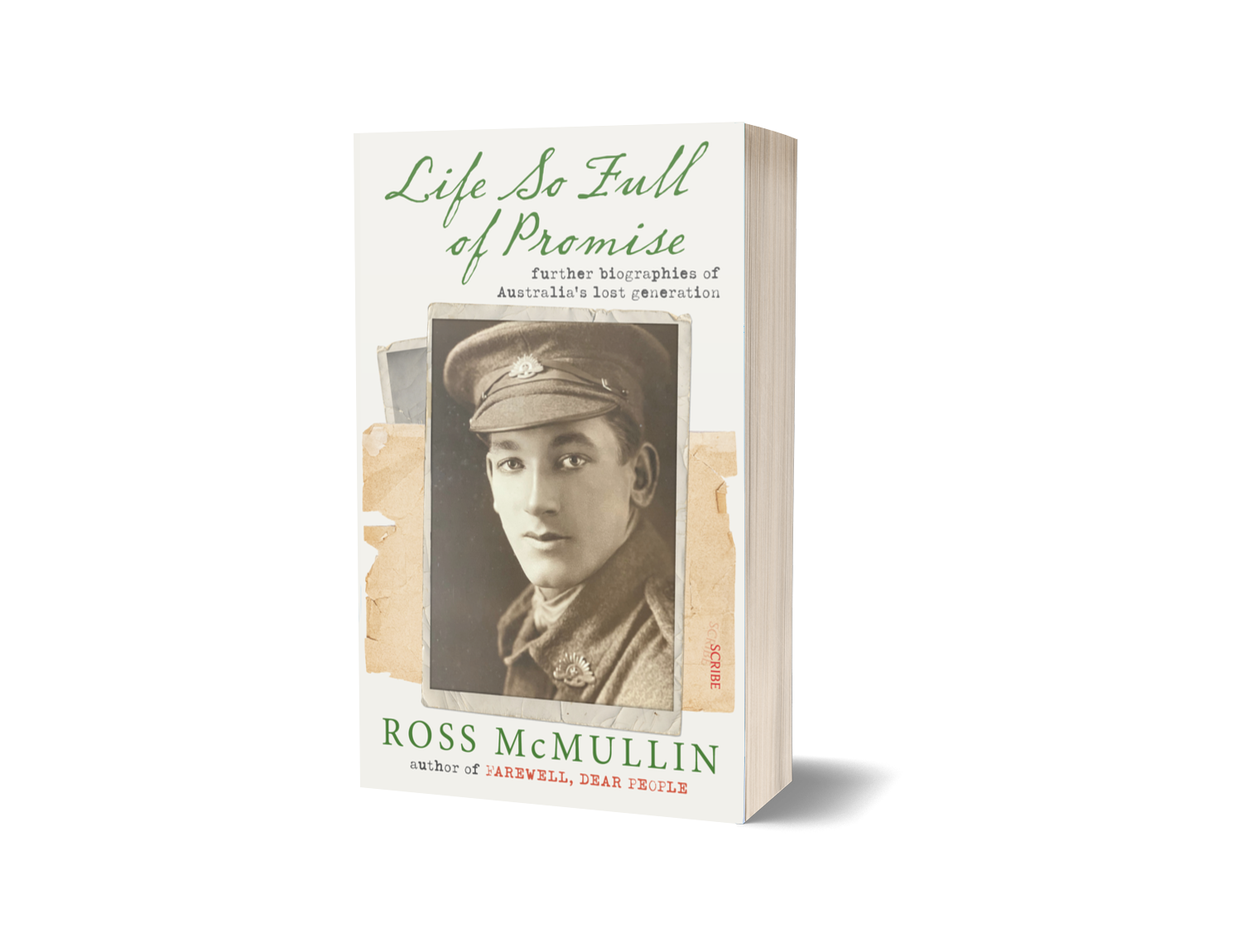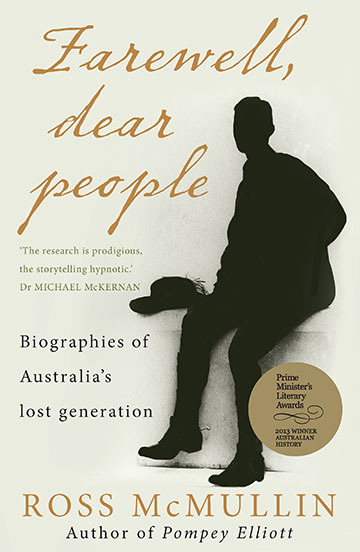 Farewell, Dear People: Biographies of Australia's Lost Generation
This multi-biography retrieves the lives of ten Australians of outstanding potential who exemplify their nation's lost generation of World War I.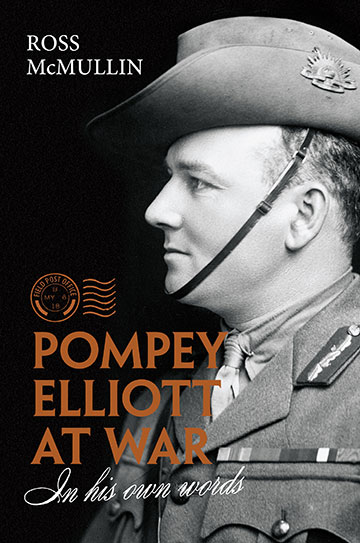 Pompey Elliott at War:
In His Own Words
Rather than a comprehensive, life-and-times biography like Ross's previous book on Pompey, this new book is Pompey in World War I in his own words.
Praise for Life So Full of Promise