Farewell, Dear People: Biographies of Australia's Lost Generation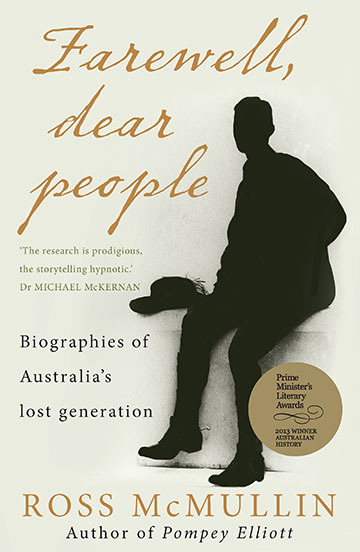 Ross McMullin has taken 10 young men from different backgrounds and various parts of the country who were killed in the Great War and poignantly recounts the story of their relatively short lives. Amongst these lost leaders were sportsmen, lawyers, a scientist, a politician, a farmer and a winemaker.
The book, drawing on first hand sources, provides a fascinating glimpse into the Australia of the late 19th Century and then the first decade before the conflict that engulfed Europe and drew in the British dominions. It also tells the reader a great deal about how the war was actually fought on the ground by those present on the Western Front and at Gallipoli. Particularly moving are the accounts of how the families of these young men responded to their deaths. Many of them never fully recovered, and the memory of this lost generation was an ever-present shadow over Australia in the 1920s and 1930s. This is a powerful and important contribution to Australian history.
— The judges of the Prime Minister's Prize for Australian History award it to Farewell, Dear People
Farewell, Dear People was also awarded the National Cultural Award. Administered by Manning Clark House, this award recognises "outstanding contributions to the quality of Australian cultural life, and interprets culture in the widest sense".
* * * * *
Pompey Elliott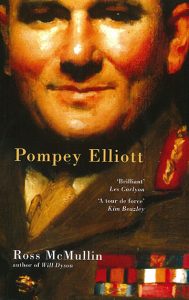 The standard of entries was high this year, with a few really outstanding books. The epic scale of Ross McMullin's biography of famed Australian soldier 'Pompey' Elliott befits the importance of Elliott as a soldier and as a man whose personal life was shaped by seminal Australian events: gold, Gallipoli and the Great Depression. This is great Australian biography, deftly combining monumental research with a writerly flair in which the facts appear to speak for themselves in a pacy narrative. A great yarn and a most worthy winner.
— The judges of the FAW Christina Stead Award for Biography select Pompey Elliott
We were unanimous in our decision to give the award to Ross McMullin for Pompey Elliott. We found this biography to be a work of awesome proportion, thoroughly researched and faultlessly written. It explores the life of a dedicated Australian military man and gives vivid insight into the frightful world of trench warfare during the Gallipoli campaign and beyond. Letters from the battlefront lend authenticity and immediacy to the terrible events.
— The judges of the MUP Literature Award choose Pompey Elliott
* * * * *
Will Dyson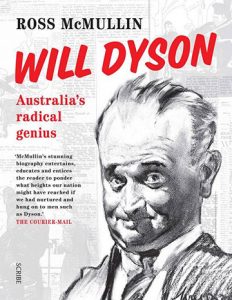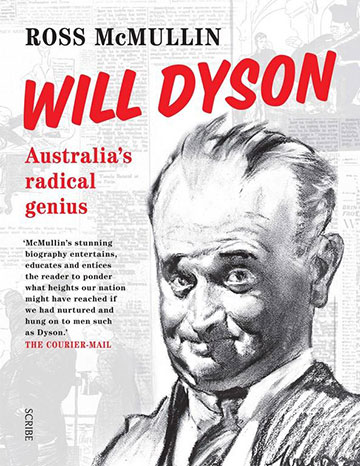 Ross McMullin's biography of Will Dyson has also been praised by the judges of major awards.
In its first guise, as Will Dyson: Cartoonist, Etcher and Australia's Finest War Artist, it was shortlisted for the Age Book of the Year Award. After a revised version was published decades later, with the title Will Dyson: Australia's Radical Genius, it was highly commended by the judges of the National Biography Award.